Traveling by plane or train would be more contented, but it's expensive for many of us. Apart from expensive transport alternatives, bus services have become more convenient and approachable for the masses. Planning a trip to beautiful destination in Malaysia will give you many options in a luxury bus and coach services that provide direct routes of bus from Singapore to Kuala Lumpur and Genting highlands with latest facilities in the most favorable rates. Genting is an alluring place filled with natural and amusement attractions. If you are traveling by bus from Singapore to Genting highlands at night, you need to take care of few important aspectto make your journey safe and peaceful.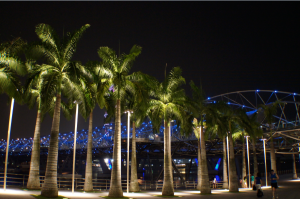 Select reliable bus service
Finding suitable, safe and cheaper bus operators to Genting would be tough if you explore them online. Check the desired bus routes on the web portal with details about the operators, bus features, facilities and ticket availability on the desired schedule. Choose the bus from Singapore to Genting which is recommended by most customers regarding steady journey and professional staff. It will help you to ensure the safe drive to the destination even at night.
Book in advance for desirable seat
The second step to make your night trip untroubled, book the bus tickets in advance through web portals of selected bus service. Check out the seating categories and availability of preferred place of the seat in the bus. Book early for the most desirable seats to avoid disturbance during the night journey. For kids and seniors, pick the seating at secure and expedient spot.
Pack light and wisely
For a hassle free trip to long distance place, always pack light weight and eminent luggage. Place required clothing pieces according to days and climate. Do not include extra belongings, rather put all the usable stuff in small packings. The bus from Singapore to Genting highlands will charge no extra luggage fee and will provide you ample space to put the baggage safely. Keep all the belonging organized during the journey to avoid misplacement at night.
Bright sleep accessories
For night traveling you will surely require some soothing stuff to make you sleep peacefully. Although the best buses are sound proof and outside traffic noise will not disturb you, but still the voices of other passengers can be irritating if you want to sleep. Bring ear mask, ear plugs, lightweight blanket or fleece hoodie and iPod along to fall into deep relaxing sleep.
Keep your valuables safe
During the night journey, if you want to take some sleep be cautious about the valuable belonging that you are carrying in hand luggage. Keep all the expensive and important stuff in a small carry bag and wear it while sleeping. It will keep your things safe from theft and getting lost.