Melacca never ending delicacies!!
马六甲吃吃吃不完
Never ending love to you~!! This is the feeling when comes to Malacca delicacies.
Melacca is rich with cultural heritage and historical attraction, but besides that, its also a food paradise. The price is affordable and yet there's also a lot of choices. We would like to intorduce you the delicacies from Melacca that you won't want to miss out!
对你爱爱爱不完~!! 这就是对马六甲美食的心情。
马六甲除了拥有丰富的文化遗产及许多历史古迹外,也是许多游客的美食天堂。价格平易近人、选择多得让人眼花缭乱。现在就让我们一一为您介绍马六甲让您流连忘返的美食!
Top 1 – Satay Celup
One of the Malacca famous street food. It's soup base is different from ordinary hot pot, it's actually taste like satay souce. Usually its self serving type of restaurant, so that the customer can go pick the ingredients by themself. The restaurant provide varieties of ingredients such as seafood, pork ball, vegetables and more. WHen you cook the ingredient with the special soup base, you will have different taste.
马六甲驰名的民间小食。它的汤底有别一般的火锅,吃起来像沙爹酱。采用自助服务的方式,店内提供各式各样的食物,例如:海鲜、猪内脏、肉丸、腐竹、蕹菜等。陪着老板独家秘方配料所调制而成的汤底,特别美味。
View this post on Instagram
Top 2 – Hainan Chicken Rice 海南鸡饭
There's another famous delicacies from Malacca is Hainan Chicken Rice. It's not difficult to find Hainan Chicken Rice at Jonker Street. Chicken rice ball is full of chicken fragrance, if you eat together with their chicken, its really perfect match.
马六甲远近驰名的鸡粒饭。在鸡场街,你可以轻易找寻到几家鸡粒饭。一颗颗吸饱鸡汤美味的饭粒,配上滑嫩的鸡肉,真的很对味。
View this post on Instagram
Top 3 – Coconut Shake 椰子奶昔
Klebang Coconut Shake is very popular
Klebang Coconut Shake 是如今在马六甲最火红的饮料。周末期间,会看见有很多人排队为的就是一尝它的椰子奶昔,所以当您到访马六甲时,千万不能错过它。
View this post on Instagram
Top 4 – Nadeje Mille Crepe Nadeje千层蛋糕
Nadeje Cake Shop is selling mille crepe, it's established since 2006, and the out let in Malacca is headquarter. Their mille crepe is so fresh, so delicious, which is the best seller. They also selling other dessert in ther shop too.
Nadeje Cake Shop(千层蛋糕), 这家蛋糕店成立于2006年,而Nadeje Cake Shop 是在马六甲州的总行。Nadeje 自诩其其品质新鲜的食材,最好吃的是手工千层可丽饼和其他味道美味的蛋糕和甜点。
View this post on Instagram
=== ===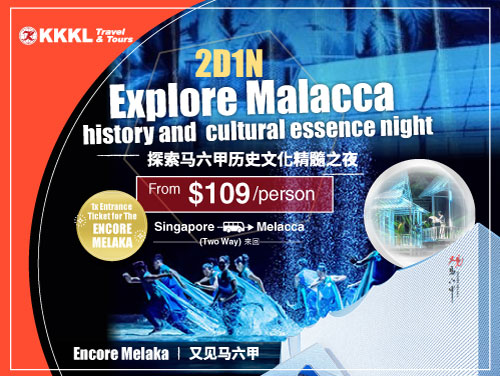 KKKL Travel & Tours is offering Melaka 2D1N tour package now!!
Feel free to contact us for booking and information @ (+65) 6348 6909 / (+65) 6294 8909
Or you can make booking at Book Here
欣悦旅游正提供2天1夜马六甲旅游配套!!
您也可以拨电致 (+65) 6348 6909 / (+65) 6294 8909 来预订旅行团配套
您也可以到以下网址预定旅游配套 Book Here
=== ===
Top 5 – Fresh Clam 血蛤
There is a stall selling famous "blood clam" (fresh). It.s actually located beside a ditch, and you have to squad while eating. "Longkang Siham" people usually call it, it's been a while but still a lot og people wanted to go back for the "siham".
说起马六甲的血蛤,我相信不少人都知道在某个小巷的水沟旁有着非常著名"蹲"着吃的小挡口。 没错,就是传说中的 "Longkang Siham" ( 水沟血蛤 )
View this post on Instagram
Top 6 – Lard Popiah 猪油渣Popiah
This popiah stall is located nearby the "Longkang Siham" mentioned just now. The best part of this popiah is they added lard into it with full of condiments. The business is good here, you need to pre-collect the queue number to buy it.
这摊popiah位于 Longkang siham 的 附近,这 popiah 的厉害之处就是老板加了猪油渣,还有满满的料。这里的生意非常好,所以购买时是必须拿号码牌。
View this post on Instagram
Top 7 – Satay 沙爹
Sun May Hiong Satay House is famous with its satay. It has pineapple pork satay and pineapple satay sauce. They has their own special ingredients to marinate the meat, mostly is chili, peanut, pineapple and more.
新味香沙爹屋是其中一家以沙爹闻名的。这里有黄梨satey猪肉+黄梨satey酱。新味香沙爹屋以本身特别配方调制特别酱料,主要用料为辣椒,花生碎,黄梨,小杨桃和其它配料。
View this post on Instagram
Top 8 – Egg Shaped Ice-cream 鸡蛋冰
While you walking in Jonker Street, you will easily spotted many people is holding an egg shaped item and lick it. This little cute delicacies is called "Egg Ice-cream", it's easily found in Malacca, but hard to find at other place.
走在鸡场街夜市,都会看到很多人手上拿着一粒类似鸡蛋的东西边走边舔,这可爱的小玩意儿叫做 '鸡蛋' 冰!绝对是吃冰的新体验。
=== ===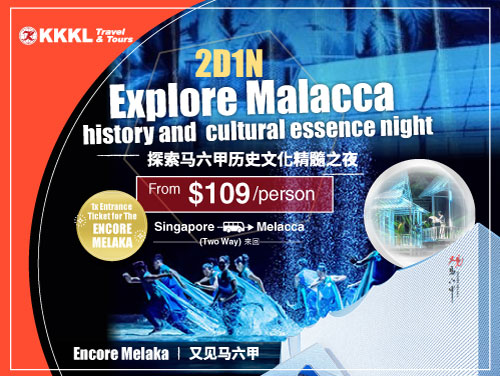 KKKL Travel & Tours is offering Melaka 2D1N tour package now!!
Feel free to contact us for booking and information @ (+65) 6348 6909 / (+65) 6294 8909
Or you can make booking at Book Here
欣悦旅游正提供2天1夜马六甲旅游配套!!
您也可以拨电致 (+65) 6348 6909 / (+65) 6294 8909 来预订旅行团配套
您也可以到以下网址预定旅游配套 Book Here
=== ===
Disclaimer: All the Instagram photos in this article are own by respective Instagram account holder